WEDDING VENUE INSPIRATION:
Looking for a rustic country barn setting with a touch of Literary elegance for your wedding? Consider taking the drive down to the Southern Highlands to check out Bendooley Estate. Bendooley Estate is a wedding venue that has everything you need for your wedding day in the one beautiful location... set just outside of Bowral and on a sweeping estate covered with manicured lawns and rows of tendered grapevines, Bendooley Estate offers amazing outdoor garden locations as well as the rustic elegance of the main reception room in The Berkelouw Bookbarn.
Driving up the tree lined driveway leading in to Bendooley Estate, you get a glimpse of the original Bridal cottage and then the sign leading to the newly built cottages that have added even more luxury accommodation for your Bridal party. The Berkelouw Bookbarn is the main reception room that Bendooley Estate has built its amazing reputation on... filled with rows of book shelves filled with antique books, huge iron chandeliers, stone fireplaces and rustic wood beams.
Bendooley Estate is your perfect Southern Highlands wedding venue if you love:
rustic elegance of historic country houses,
winery location with vineyards and a cellar door,
sweeping lawns & gardens for your ceremony,
rustic barn styling for your formal wedding reception dinner,
amazing food inspired by the seasons,
rows of bookshelves filled with antique and rare books,
sandstone fireplaces and huge industrial iron chandeliers,
casual bar and lounging area in the cellar door,
onsite accommodation for the Bridal party to get ready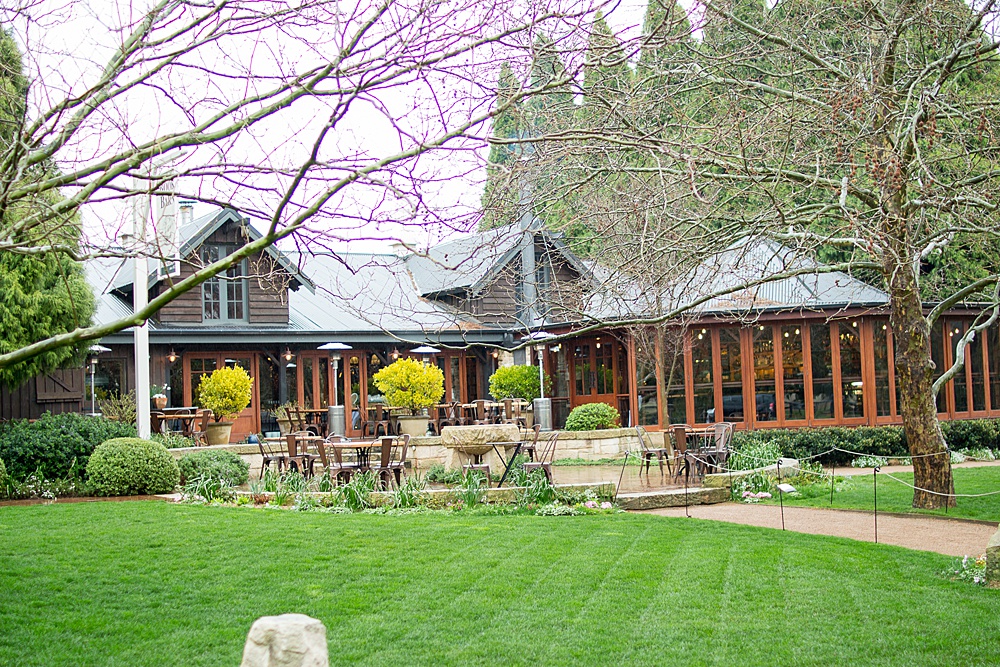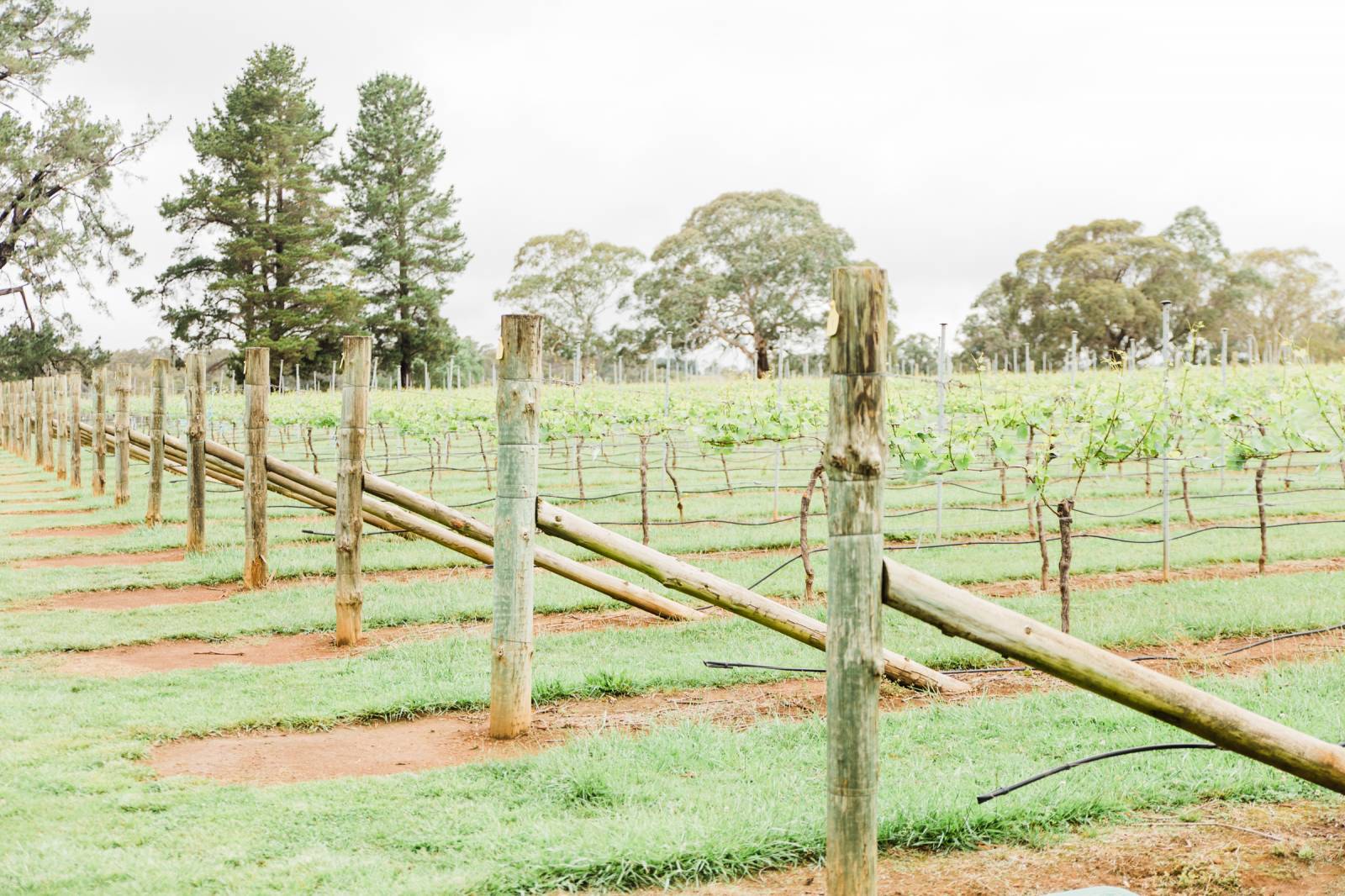 Wedding Accommodation Options
There are several onsite accommodation options available at Bendooley Estate for you to come down the day before your wedding and stay so that you can spend the day getting ready with your family and maids on location. On the weekends the cottages are available for a two night minimum stay, making it the perfect getting ready location for Brides... make sure you book it in early though to make sure it is available for the days you need.
Bendooley Estate has recently built some more cottages to keep up with demand and to be able to offer wedding clients more options... Choose from luxurious studios, or a two or three-bedroom cottage - surrounded by the picturesque surroundings of the serene lake, rolling green countryside and the manicured gardens. Each cottage is glamorously designed in a rustic elegance reflecting Bendooley Estate's style, featuring upholstered furniture, bespoke wallpaper and artwork, heated hand-made tiles and deep free-standing baths.
Cellar Door - Foodie Heaven
I love to drop in and have lunch at the Bendooley Estate cellar door... with its comfy arm chairs, amazing industrial styled forged fireplace and casual ambiance it is perfect to just sit and chill with a coffee or hang out with a Bendooley Burger. OMG so Yum! Just be careful of the gigantic side dish of fries! See my lunch post here.
Bendooley Estate obviously know a thing or two about wine... they have their own vineyard! The southern Highlands is know for having a perfect climate for all things wine and food and has become a definite foodie destination. Bendooley Estate is a big part of that reputation with a focus on degustation dining and sensational wine tastings from Bendooley Estate's beloved variety to the best of Italy and beyond.
If you are a food and wine lover, you will find plenty to tempt you in the Bendooley Estate Cellar door... with so much to choose from make sure you take advantage of the help of the knowledgeable staff to help you with your wine purchases! What a wonderful way to spend the day!
Wedding Reception - Berkelouw Book Barn
Bendooley Estate has created a firm reputation in the Southern Highlands for being the most sought after wedding venue in Berrima... the rustic elegance of the Book Barn conversion in a wedding reception space, with the walls lined with antique books, the amazing food and wine, the cozy fires and huge industrial chandeliers make for a unique experience for your wedding guests. Bendooley Estate can be configured to accommodate your dinning preferences but I do love to see it with the long tables set out for shared dining. It always looks so enticing, with rows of crisp linen, lines of traditional bentwood chairs and amazing floral installations... but I am always a sucker for reading the menu to see what the lucky invited guests will be indulging on for dinner!
Bendooley Estate is also one of those unique wedding venues where you don't need to go over the top with styling and decor... while I do love those OTT couples too, Bendooley Estate has plenty to love already. Most couples will do a Bridal table with the book shelves as a backdrop... where else are you going to be surrounded by iconic rows of books than at Bendooley Estate?! Perfect if you are a confirmed Book lover!
The giant iron chandeliers are also an amazing feature which often get styled with greenery and hanging candles in little glass baubles... so dreamy seeing all the little candles glowing as the sun goes down. The addition of the cellar door next door to the Book Barn means your guests have some where to be entertained and make a bathroom stop before being let into the main reception room thus keeping all of your hard work planning your big day under wraps!
Another great advantage Bendooley Estate has over other wedding venues is that there is plenty of parking behind the Book Barn for your guests and you can come down and try out the food here before you make any decisions... definitely worth the drive down on a weekend to sit in the sun and enjoy the amazing food, but make sure you make a reservation first as this gem is no longer a foodie secret!
Wedding Ceremony Options
Bendooley estate has several stunning locations for your to choose from for your garden ceremony... from manicured gardens, rows of vineyards to a calm lakeside location. Whether you are after the lush greens of Summer, the blossoms of Spring or the vibrant reds and ambers of Autumn, Bendooley Estate puts on a stunning show! Check out their seasonal wedding gallery here.
Lakeside Pavilion
Bendooley's stylish pavilion provides a picturesque sanctuary beside the tranquil lake for guests to enjoy your ceremony... overlooking a serene lake set amongst rolling green hills and pastures and lined with softly swaying tendrils of willow trees, it is a dreamy escape into a little slice of nature. The large Pavilion provides protection from the rain, wind or harsh summer heat... what ever mother nature decides to throw at you, you can still have your outdoor ceremony from underneath the protection of the Pavilion.
The Gardens
Most weddings happen out on the large manicured lawns in front of the main Homestead at Bendooley Estate... the gardens are landscaped and design to compliment the historic house in pure 19th century geometric style - the Estate's classic gardens are truly enchanting with expansive lawns, woodland shrubs and an exquisite circular rose garden. The woodland edge of the lawn provides the cover and shade from the huge ancient trees to create the perfect ceremony site with the main homestead to one side and the lake out in front. Pretty rows of chairs and a floral laden arbor will set the scene for your romantic wedding ceremony... then stroll the gardens with your beloved along the great circular driveway that surrounds the lawn and leads off into secret gardens.
The Vineyards
The rows of vines at Bendooley Estate are also available as a ceremony location... most couples use the vineyards as a portrait location after their ceremony as they are a lot more public. The main Homestead is much more secluded and closed off from the public with a fence and the gardens hide it from view from the cafe at the Book Barn.
Getting Ready for your Wedding Ceremony
In true Bendooley style they have thought of everything, so all you have to do is relax and enjoy your big day! Bendooley Estate has several Bridal parlours for you to be able to get ready in or just refresh yourself and your makeup before being announced as the new MR & MRS into your wedding reception.
The main Homestead, the new reception venue The Stables and the iconic Book Barn all feature an elegant bridal parlour for exclusive use - before, during and after your wedding. Suites are replete with en-suite bathroom and catering by in-house chefs (on request). Most Brides get ready for their wedding ceremony in the spacious rooms supplied at the front of the main Homestead, then make their big entrance through the main doors of the historic house and then out across the manicured lawns to the ceremony location usually under the big old trees in front of the lake.
3020 Old Hume Highway
Berrima NSW 2577
https://bendooleyestate.com.au/
enquiries:

Accommodation
T: 0427 318 007
Weddings
Sasha: 0412 551 295
Berkelouw Book Shop
T: 02 4877 1370
Restaurant & Cellar Door
T: 02 4877 2235
BENDOOLEY ESTATE WEDDING INSPIRATION VIDEOS
I have gathered up some wedding inspiration videos for you so that you can get a great idea of what your wedding day hosted by Bendooley Estate will really be like and if it is for you! Enjoy!